Carolina Brewery creates their seasonal packaging to tell a story. Return to warm spring days on the lake with friends with Paddle Daze. Citrus and tropical fruit aromas float above this smooth-bodied, hazy golden IPA. Paddle Daze has an ABV of 6.6% and an IBU of 37 with Chinook, Citra, Cryo Mosaic, and Idaho 7 hops.
About Carolina Brewery: In 1995, Carolina Brewery CEO Robert Potitras traveled through Europe, fell in love with beer, and set out to build his own brewery. He teamed up with fellow Tar Heel Allen Corey — founder of SquareOne Holdings and former CEO of Gordon Biersch & Craftworks — to build a truly world-class brewery restaurant experience. Today, 28 years later, Carolina Brewery is a place where friends gather to enjoy made-from-scratch dishes and high-quality craft beer.
Carolina Brewery has received numerous accolades in the press and at respected beer festivals throughout the world, including four medals at the Great American Beer Festival and more than a dozen medals at the World Beer Championships. Carolina Brewery operates two restaurant locations in Chapel Hill and Pittsboro. The brand also consists of BBQ sauces and rubs, which are available at select grocery stores, restaurants, bars, and shops throughout the Carolinas.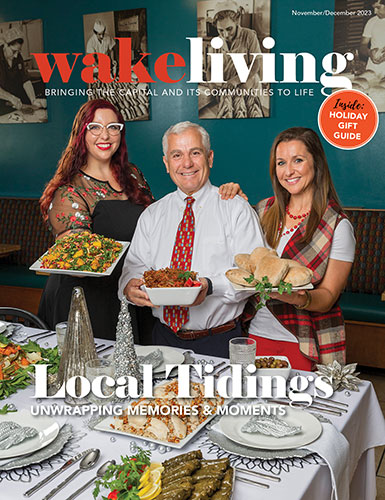 Celebrated Spirits: Paddle Daze IPA