INGREDIENTS
½ lemon
5 drops vanilla extract
2 ounces cranberry juice
1 ounce demerara simple syrup
sugared cranberries
INSTRUCTIONS
Juice lemon half. Combine liquid ingredients in a shaker cup and shake. Pour over ice. Garnish with sugared cranberries. Note: For the simple syrup, combine equal parts demerara or brown sugar and hot water. Stir to dissolve sugar and chill.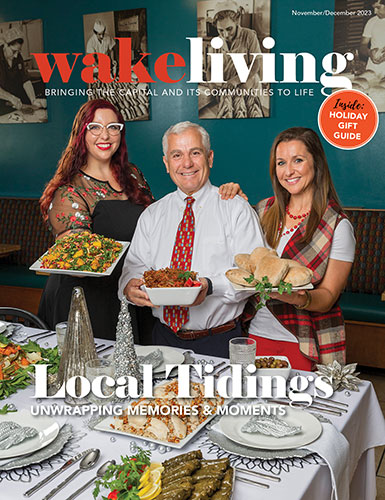 Celebrated Spirits: Cranberry Cobbler Mocktail