As winter weather chills the desire to work outside in the yard, many gardeners turn their attentions to the pleasures of houseplants. And one particular pretty that always catches my eye at this time of year is agalonema (Agalonema sp.), which is often referred to as Chinese evergreen.
Timely Tip
Your winter garden doesn't have to be a dull, barren place because there are plenty of ornamental plants that save their flower festivals for the coldest times of the year. Hellebores, pansies, winter daphne, sweetbox, edgeworthia, wintersweet, camellia, winter honeysuckle, and witch hazel are prime examples of hardy, beautiful bloomers that light up the chilled landscape. Since January into early spring is their usual time to shine, think about stopping by Sarah P. Duke Gardens, JC Raulston Arboretum, the NC Botanical Garden, or even area garden centers to catch some of these cold-season beauties in full flaunt.

I prefer to use "agalonema" rather than "Chinese evergreen," not because it sounds more snooty, but rather because green is just one of the many colors paraded by this snazzy plant with, depending on the cultivar, pinks, reds, or whites also being delightfully added in swipes, sweeps, swirls, splashes, or dashes on glossy, oblong leaves.
Agalonema has become a popular houseplant thanks to its good looks, but it also receives bonus points for air quality. Check any "Top 10" list for plants that are effective at filtering indoor pollutants, and you will probably find this beauty.
In addition, agalonema is one tough plant. It is easy to grow and will do well in low-lit areas — actually, the only place not to put it is in direct sunlight. For the best color and fuller shape, however, a room awash in natural light is ideal. This attention-getter will also do well in strong artificial light, such as is typical in an office setting.
Although this tropical Far East native will tolerate dry indoor air, occasionally misting will make it happier. Keep the soil moist but not soggy, meaning when the top half inch of dirt feels dry to the touch, it's time to water. Adding a diluted fertilizer solution about every two months during the spring and summer is another good maintenance practice. Pruning requirements are simple — see a spent leaf, snip it. Finally, this slow-growing plant only needs to be repotted every two to three years.
Do keep in mind that agalonema is a feast for the eyes but toxic in a tummy, so place in a safe, out-of-reach location away from curious kids and pets.
The fancy oxymoron called red Chinese evergreen is a common sight even at big-box nurseries. Usually deprived of a cultivar name on the tag, it is often either 'Siam Aurora' or 'Crete.' The shimmering 'Silver Bay' is also easy to find.
Local garden shops with houseplant sections normally have even more variety when it comes to agalonema selections. Interesting picks can also be found on Amazon, but if you want a ton of cultivars to choose from online, Etsy is the e-place.
To Do in the Garden
January
If you are looking to partake in some brisk exercise on a chilly morning, go out and turn over your compost pile to keep the decomposition process going strong. Also, enlist the able assistance of the sun to add extra heat to the heap — which will speed up organic matter breakdown — by covering the pile with a sheet of clear plastic.
In spite of their name, spring-blooming camellias should begin showing off this month, but, while admiring their beauty, tame a potential beast by raking up any spent blossoms to help prevent the soil-borne disease known as petal blight from turning future flowers an ugly brown.
February
Think you have to wait until spring to start up your veggie patch? Nope. February is a good time to begin planting such garden-grown delectables as onions, carrots, turnips, radishes, lettuce, cabbage, and edible-pod peas.
Make sure your garden tools are ready for the spring growing season. Sharpen any cutting implements, and change the oil and gas in your motorized garden helpers.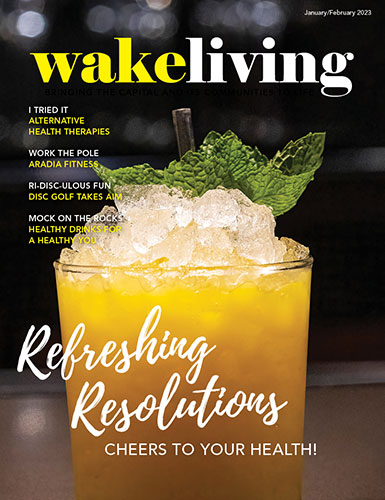 Garden Adventurer: Agalonema Aglow