1 ¼ oz. Seedlip Grove 42 (a distilled nonalcoholic spirit with flavors of ginger, mandarin, blood orange, and lemongrass; order directly online or from Amazon)
1 oz. fresh pineapple juice
¾ oz. fresh lemon juice
½ oz. turmeric-ginger cordial (see recipe below)
1 tsp. lemon curd (homemade or store-bought) fresh mint
Begin by adding the lemon curd to your shaking tin, following with the rest of the liquid ingredients. Add 2-3 ice cubes and whip the cocktail for several seconds to incorporate the lemon curd into the drink while dissolving the ice and frothing the pineapple juice. Pour the mixture into a rocks glass and fill with crushed ice. Garnish with a bouquet of mint crowns. Enjoy!
Turmeric-Ginger Cordial:
(Note: This recipe can be scaled down.)
1 cup roughly chopped turmeric root
½ cup roughly chopped ginger root
¼ cup red miso paste
1 tbsp. kosher salt
1 tsp. citric acid
2 cups water
2 cups sugar
Add all of the listed ingredients, except for the sugar, into a blender. Blend on low/medium speed, letting the turmeric and ginger pulverize until the mixture is evenly blended. The mixture will take on a bright orange color. Transfer the mixture to a saucepan and add the sugar. Cook on medium heat, letting the sugar dissolve completely. Simmer for 15 minutes. Finish by cooling the mixture and straining through a cheesecloth-lined sieve or any strainer you may have handy.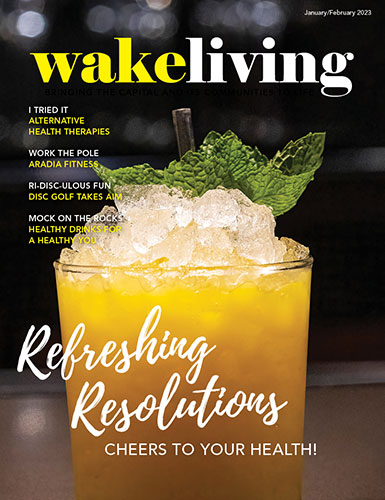 Celebrated Spirits: Electric Grove