AT 9 A.M. on a mild Monday morning last November, a line of 31 cars and one bicycle was already snaking around the parking lot at Urban Ministries of Wake County, as people waited patiently to receive a week's worth of nutritious food.
The Urban Ministries food pantry is just one in a trifecta of ways the nonprofit organization demonstrates its mission to love their neighbors and improve lives in underserved communities in Wake County.
To the outsider, Urban Ministries appears to be housed a nondescript building at 1390 Capital Boulevard, next to a storage facility. But on the inside, the environment is spacious, warm, and welcoming.
The Open Door Clinic, a comprehensive health care facility, provides primary care, mental health counseling, and other services for uninsured adults and operates a pharmacy to fill clients' prescriptions. And the Helen Wright Center, a state-of-the-art housing facility with 73 beds, provides both emergency and longer-term accommodations for homeless women while helping them find a job and a permanent place to live.
"We are the only Urban Ministries in North Carolina that provides three comprehensive community programs," said Executive Director Peter Morris.
Other Urban Ministries organizations are in Charlotte, Fayetteville, Greensboro, and Durham.
Urban Ministries of Wake County recently celebrated its 40th anniversary. The faith-based nonprofit was born in 1981 when congregations of 12 different faiths witnessed homeless populations suffering on the streets in downtown Raleigh and came together in a collective mission to help.
Today, the organization's overarching goal is to build healthy communities by providing essential basic needs — food and nutrition, wellness, and the comfort and stability of a home — for the individuals and families it serves.
In 2020, the Covid-19 pandemic had a profound impact on the way Urban Ministries delivers services. Prior to the pandemic, the food pantry at Urban Ministries welcomed individuals who arrived in person to pick out their food as if they were shopping in a grocery store. But during lockdowns, as needs became more urgent, the organization implemented a drive-through food distribution system.
Nick Robertson, director of hunger and nutrition, recalls the day a social worker drove up and requested food boxes for 15 families, catching him off guard as he was prepared to explain that's not how the food pantry works.
"But then I had a lightbulb moment and thought there might be a way to partner with social workers and serve more people," said Robertson. "These are the soldiers with boots on the ground, dealing with our most vulnerable people, and they know the need more than we do."
Today, the Urban Ministries food bank prepares 150 healthy food boxes to distribute to social workers for their clients and 85 boxes for individuals every week. Each box contains 28 pounds of fresh and frozen meat, produce, and other nutritious food sourced from wholesale marketplaces, partner food banks, and a community garden.
Morris, a pediatrician, has served as the organization's executive director for 10 years. He has witnessed expanding need, even as Wake County continues to become one of the most prosperous counties in North Carolina.
The most prevalent problems in our community today are food insecurity, lack of health insurance, and rising housing costs, Morris said. Families are burdened with crushing stress and anxiety.
"Anything we can do to decrease their stress, alleviate their anxiety, and address depression will enable people to lift themselves up and have better opportunities to find jobs and improve their lives," said Morris.
According to statistics from its 2021-22 annual report, Urban Ministries served 12,068 families through its food pantry, housed 338 women in the Helen Wright Center, examined and treated 1,430 patients at the free clinic, and filled 40,822 monthly prescriptions last year.
"We are caring for more families and individuals than ever before, and engaging women in our housing program with onsite case management, workforce development, and on-site health care and substance abuse treatment," Morris said.
The organization's 2020 federal 990 report shows net assets at about $4.6 million.
Along with his financial budget, Morris treasures the valuable hours volunteers donate. From its 20-member board of directors to health care providers, food packers, office workers, and those who staff the Helen Wright Center, the volunteers are key to reaching their neighbors in need. Before the pandemic, the organization had about 1,600 volunteers, but that number has dropped to just under 1,000. Morris and his team are working to rebuild its volunteer army.
"Nobody can do it alone," he said. "We can be a model of change if we work together and really care about people, and that's what it means to be a community taking care of its own."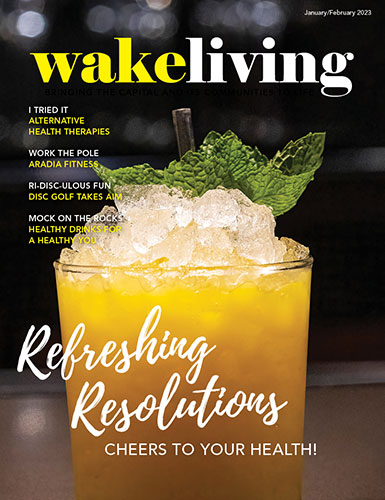 Pay it Forward: Urban Ministries Fosters a Community That Takes Care of Its Own