Entering the Sylvan Heights Bird Park means walking into a world where pink flamingos eat out of your hand, parakeets perch on your shoulders, and a scarlet ibis flies by an arm's distance away.
The park, in Scotland Neck, NC, boasts the world's largest waterfowl collection and the second largest bird collection in the US.
"We are a facility that focuses on the conservation of birds, particularly waterfowl. And we are an education facility that teaches how important birds are and how important saving their habitats is," said Katie Lubbock, media and communications coordinator for the avian refuge.
"We are home to more than 2,000 birds from around the world. And at any given time we have 15 to 20 endangered species that we're working with on site as well."
"There's definitely a lot of interaction. That's the goal for us — to get people engaged with the birds," she said.
Visitors can meander the park's winding pathways on self-guided tours, while the birds surround them in the air, on the ground, or perched in vegetation.
"There's nothing separating the birds and the visitors, so they can get really up close with (the animals)," she said. "We want you to feel like you're in the jungle with the birds."
The intention of this up-close-and-personal experience is to cultivate an interest that leads to compassion for conservation.
"Birds and the habitats that they live in serve as an indicator of overall environmental health. If bird populations aren't healthy, that's going to have a major impact on humans as well," said Lubbock.
Park exhibits are laid out according to continents, with special sections for endangered species and Birds of Paradise, among others. The Landing Zone, near the park entrance, is especially popular.
"You get seeds, and we have a flock of friendly parakeets that you get to feed. We also have a flock of friendly flamingos that people really love to feed as well," said Lubbock.
"We also have nature trails where people can go into the wetlands and see a lot of species that are native to North Carolina."
Expect to spend at least two hours or more touring the park. Picnics are welcome, or try Duck Landing Cafe on site. Sylvan Heights Bird Park welcomes about 60,000 visitors per year, and is open year round, with each season offering unique opportunities to witness different stages of avian life, such as breeding or wintering cycles.
"It's just really fun to watch all of that unfold in front of you. (Park staff loves to) share our enthusiasm for birds with visitors," said Lubbock, who has worked for the park for 19 years, first as a wildlife biologist before moving into communications.
Next door, an Avian Breeding Center operates in partnership with Sylvan Heights Bird Park, caring for more than 1,000 hatchlings each year and providing a training site for avian biologists. The facility is not open to the public, except for special guided tours, but a live incubator camera offers a peek into the process.
Make a day of it with local favorite Italian restaurant La Cassetta for a post-park meal and a visit to the nearby Rock Museum, also in Scotland Neck, to explore fossils, minerals, and gems.
Sylvan Heights Bird Park
500 Sylan Heights Park Way, Scotland Neck
(252) 826-3186
shwpark.com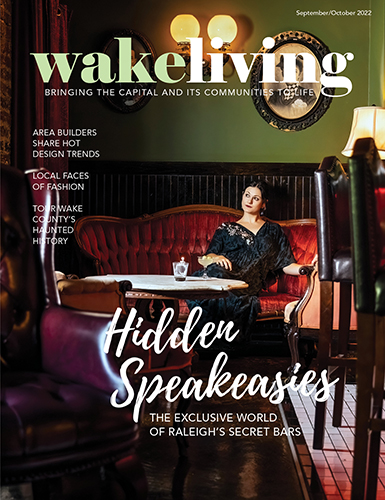 Down the Road: Sylvan Heights Bird Park