You typically won't catch me shying away from a beer, but I decided on a different approach this time — a hard seltzer. And on blind faith, I stumbled upon one of the best-tasting seltzers I've had in a long time.
The Fraise Juice, courtesy of Raleigh's Compass Rose Brewing Company, is a CBD-infused seltzer. "I started with a ratio much lower than I had in mind out of caution," said head brewer Ivan Schell. "What I've gathered from our customers is that the distinct dank / skunky character isn't overwhelming for those who are into that. The seltzer certainly isn't for everyone, but that makes it perfect for a limited run, small-batch release."
What you get with Fraise Juice is a distinct smell of hemp, similar to some recent beers experimenting with adding hemp oils and extracts to their brews. Compass Rose teamed up with FraiseRoots, a local food truck and hemp dispensary that sells an assortment of CBD and Delta-8 products, like candies, cereal bars, and oils.
While hemp is legal on the federal level, each state has regulations on CBD and Delta-8 products. "I loved watching North Carolina bloom with local businesses offering these products," Schell said. "I'm excited to see them continue to flourish."
Compass Rose has traditionally brewed its seltzers on its 1 bbl (31 gallon) pilot brewing system, allowing Schell freedom to be creative with various styles. "We have experimented with seltzer flavorings ranging from extracts and foraged ingredients to NC-grown hemp," he said.
The brewery was founded in 2015 in north Raleigh and, since its inception, has been on a mission to brew and serve award-winning beer, provide top-notch customer service, and host get-togethers, both large and small. Compass Rose is the brainchild of owners Jose and Martha Martinez, who take pride in the brewery and work closely with Schell and their staff.
Later this year, Compass Rose plans to open a small kitchen while expanding the brewery with additional tanks and equipment and hosting more public and private events.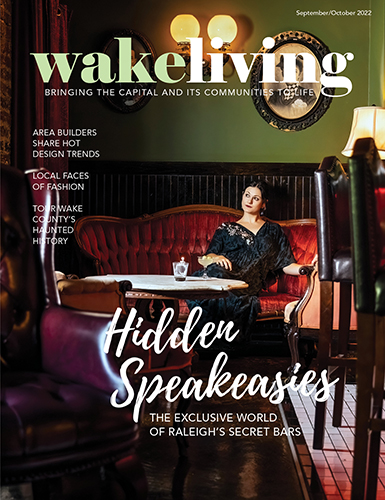 Celebrated Spirits: Fraise Juice from Compass Rose Brewing