The nondescript gray metal building sitting on a hill in downtown Raleigh blends into the Cabarrus Street landscape, and behind its bright pink doors and plate glass window decorated with a cheery mural is a haven for women seeking a pathway to a better life.
The building houses Designed for Joy, a nonprofit organization formed in 2017 dedicated to providing women in crisis with stability and dignity through immediate employment and support. "We hire at-risk women and give them jobs as artisans, making jewelry, handbags, accessories, and home furnishings, which we sell," said founder and executive director Cary Heise. "Each woman who works here has a unique story to tell."
Artisans range in age from 20 to 70. Most are mothers, many are single, and 68% are from underrepresented minority groups, said Heise. "They come to us as victims of sex trafficking and domestic violence," she said. "They're suffering from generational poverty, addictions, and homelessness, and some have criminal records."
As artisans, the women earn $15 an hour. To date, Designed for Joy has employed 83 women and paid out a total of $200,000 in wages over the life of the organization.
Designed for Joy is a haven for both spiritual and physical sustenance. The faith-based establishment offers a refuge for women who need support. Restaurants donate meals on Mondays and Tuesdays, and a refrigerator is always stocked with breakfast items, Heise said.
The retail showroom is a garden of delight for customers — a shopper's paradise filled with unique merchandise, from tote bags to bracelets, earrings, and colorful scarves, all styled like a high-end boutique and handmade right on the premises.
The back studio is where the magic happens. And on a hot day just after the Fourth of July, the workroom was a hive of activity, where artisans and volunteers, working side by side, were busy sewing and crafting.
Whether it's a sewing machine or a die cutter, office equipment or appliances, everything at Designed for Joy is donated, and nothing goes to waste. Reclaimed wood is transformed into elegant charcuterie boards. Scraps of donated leather and fabric find their way into cute purses, jewelry, and apparel.
Heise grew up in Myrtle Beach, SC, and has spent most of her adult life in Wake County. A lifelong entrepreneur, she is married with two children and lives in Apex. Her early mission work at women's artisan co-ops in Central America and Africa inspired her to launch Designed for Joy.
"When I was a married stay-at-home mom in Apex, I started creating businesses to build community," Heise said. She published an online publication for family-friendly events and developed a T-shirt brand. She also became devoted to helping women succeed.
"I was the founder of Vend Raleigh, an organization for women in the area who own their own businesses," she said. "I have been on a lifelong mission to learn how to blend my business skills with my devotion to helping women, and Designed for Joy fills that role."
The organization's name reflects Heise's faith.
"At the heart of what we do, we are a ministry, and I believe Jesus wants joy for us," she said. "The items we make bring joy to our customers, and we give women an opportunity to find joy through a second chance at life."
Referrals come from among the organization's charity and faith-based partners. Prospective employees go through a full application process before being hired as an artisan. Along with work, the women receive help with crafting their resume and polishing their interview skills with a goal of getting on their feet and finding full-time employment.
Volunteers are key to the program's success.
"We have over 300 volunteers who work in the studio crafting goods for sale, helping women polish their job-seeking skills," Heise said. "Our volunteers work in our retail shop and help us staff pop-up markets, porch parties, and stock our wholesale partners."
For Heise, this work is founded on her ability to bring people together, and she bases her personal brand on her desire for women to do well in life and to inspire others to do community service.
"I have one superpower, and that's gathering people and getting them excited about a cause," she said. "It's just about caring for our community in a holistic way, providing immediate work for women, and encouraging our partners and volunteers to grow personally and professionally. Designed for Joy is a perfect fit for me."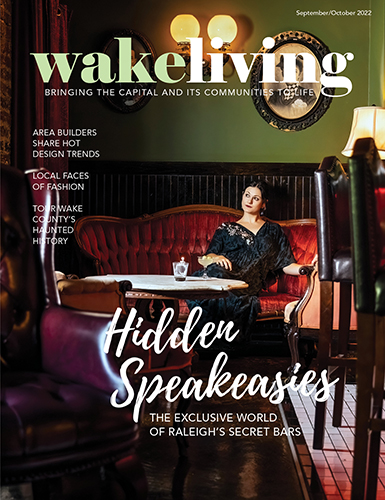 Pay it Forward: Designed for Joy Lifts Women in Crisis