While most Americans enjoy a traditional corn dog from time to time, a new corn dog trend is on the rise — Korean-style corn dogs! Over the past five years, this international twist on classic fair food has gained traction on social media and sent the world into a tizzy (NC included)!
Esther Hicks, a Korean American, seized the opportunity to ride the latest K-food wave after being laid off from her corporate job during Covid.
"I was always kind of a foodie, a home cook, but not a commercial cook or a chef by any stretch of the imagination," said Hicks. "I noticed that Korean corn dogs were the latest K-food hit and were making waves among the foodies across the States, but the trend was still untapped in Raleigh. That's when I decided to bring the trend to Raleigh and open a food truck."
Hicks' food truck, goldenKdog, offers Korean-style corn dogs made from beef or chicken, mozzarella cheese, or a combination of both — all rolled in yeasted batter and coated with a variety of toppings before being deep-fried to a golden brown. For a flavor-packed meal, customers can take things up a notch by ordering fiery Korean or Firecracker Tots.
"We have been open for two months now, and it has truly been nothing but an amazing and rewarding experience," said Hicks.
Curious foodies can find goldenKdog's weekly schedule on their Instagram, @goldenKdog.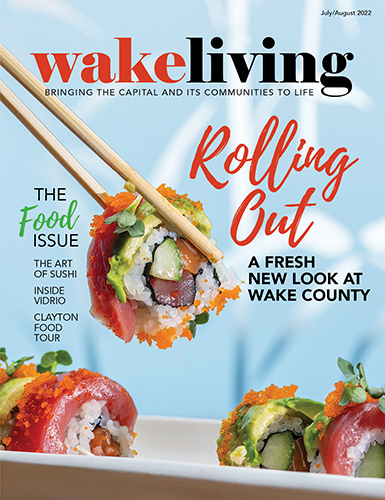 On Trend: The Year of the Korean Corn Dog