Amy Fox began her love of mushrooms in 2014 when she visited a farmers market at Lake Gaston. She recalled them being served on special occasions when she was a child because they were expensive. Then she realized, "These are in the woods — and they're free!"
From there, Fox set out on a journey to learn about growing mushrooms — first as a hobbyist, and ultimately as a commercial wholesaler. While Fox lives in Apex, she goes to Chatham County every day to tend to her mushrooms at her woman-owned farm, Fox Farm & Forage. "It's a lifestyle," she said. "Mushrooms have a mind of their own; you have to constantly maintain them, and I take it very seriously."
Fox not only supplies area restaurants with her mushrooms (Fiction Kitchen, Trophy Brewing, Second Empire, and Saint Jacques, to name just a few), but her background and two degrees in nursing have opened her mind to their healing effects. Lion's mane, in particular, is one mushroom that has been getting a lot of attention lately. The beta glucans that occur naturally in their cell walls, as well as in some other mushrooms, have been attributed to helping with everything from stimulating nerve growth and improving cognitive function to lowering anxiety and depression.
"I really believe mushrooms have the potential to heal so many things," said Fox. "We have only yet to scratch the surface."
When it comes to enjoying mushrooms herself, Fox heads to the kitchen. "You access the components by breaking down the cell walls, and you do that by cooking," she said.
A basic sauté is her favorite method, noting that because mushroom are about 80% water, they should sweat on their own, not drown in oil or butter at the beginning of the cooking process. After the water is cooked out, they are then ready to soak up any flavorings like a sponge. She also found that dehydrating lion's mane, grinding it into a powder, and using it to replace some of the in flour in a cookie recipe has produced delicious results.
"The possibilities are endless, both medically and culinarily," said Fox.
Find some of her culinary creations and other fun facts about mushrooms and farm life on Instragram @foxfarmforage.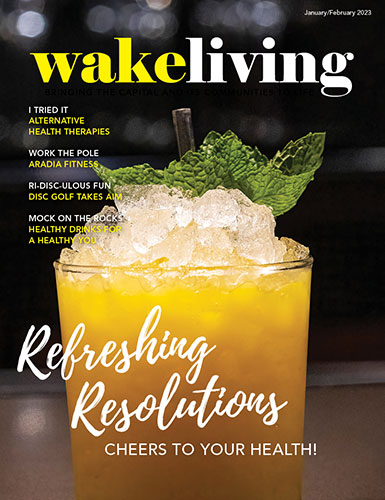 On Trend: The Healing Power of Mushrooms